100-Liter Portable Medical FridgeFreeze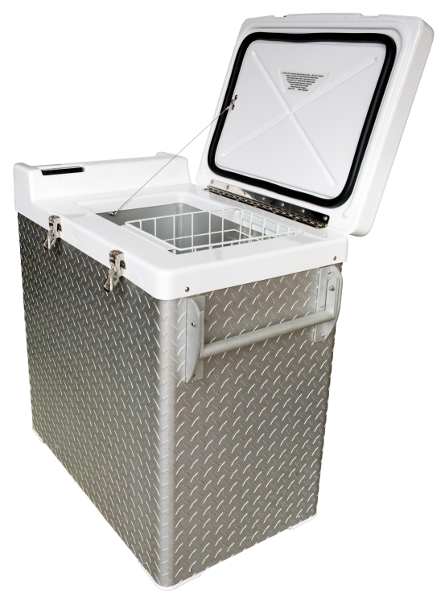 The 100-Liter unit is our largest medical refrigerator. Like our other portable fridges and freezers, it can operate on 12/24-volt DC and 110/240-volt AC. With the included 12-volt DC power adapter, the 100-Liter FridgeFreeze can even operate when plugged into a vehicle's 12-volt power outlet. This powerful and highly efficient portable FridgeFreeze unit includes an internal fan to prevent thermal layering and will keep a consistent temperature throughout. It also comes equipped with dual compressors for quick temperature pull-down.
The built-in digital thermostat provides precise temperature control and features a programmable temperature alarm.  The 100-Liter FridgeFreeze comes with two lockable latches and heavy duty handles. Diamond plate finish is standard but smooth finish is also available upon request.
Included Features & Accessories
Optional Features & Accessories
To see a chart comparing all of our refrigerator and freezer models,
click here.