15-Liter Portable Medical Fridge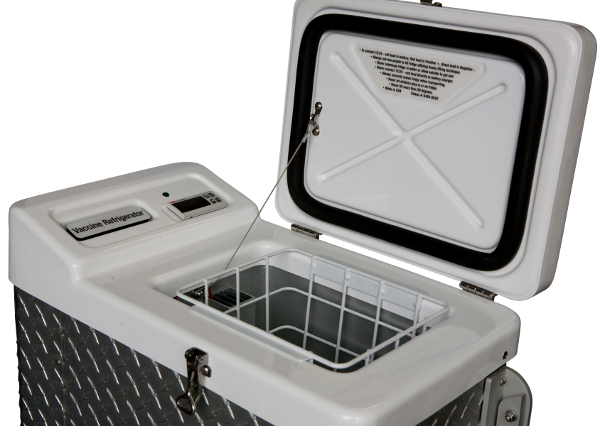 The 15-Liter portable medical refrigerator/freezer is a compact model made for those who need a smaller volume unit. It comes with a standard 110-volt power cord as well as a 12/24-volt power cord and adapter. Popularly used as a vaccine refrigerator and for transporting blood, it features an internal fan, sturdy handles, lockable latch and a programmable digital thermostat. Hand-crafted in our San Diego, California facility, each unit is thoroughly tested to meet our high quality standards before shipping.
View 15LT Fridge Manual
View 15LT Freezer Manual

Included Features & Accessories
Optional Features & Accessories
To see a chart comparing all of our refrigerator and freezer models,
click here.