20-Liter Portable Medical FridgeFreeze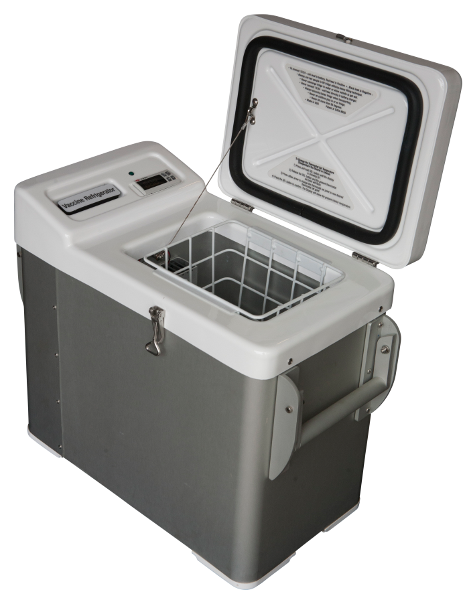 The small 20-Liter medical fridge, like our other units, is made with portability in mind. It operates on 12/24-volt DC and 110/220-volt AC power sources. A 12-volt DC power cord is included which can be plugged into a vehicle's 12-volt power outlet. A small, compact fridge, that will last for years and that can be used to store vaccines, blood and anything else that requires precise temperature control. Each unit is carefully manufactured and tested in our San Diego facility, under our strict quality control process, before shipping! For even more compact medical fridge options, explore our 15 liter portable medical fridge.
View 20LT Fridge Manual
View 20LT Freezer Manual

Included Features & Accessories
Optional Features & Accessories
To see a chart comparing all of our refrigerator and freezer models,
click here.