35-Liter Portable Medical FridgeFreeze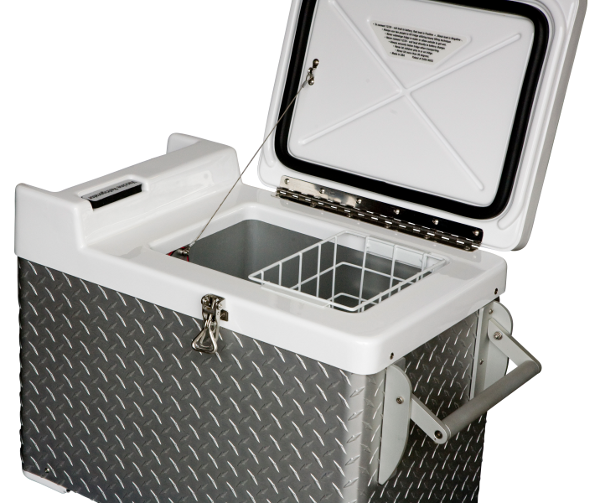 The 35-Liter portable medical refrigerator/freezer can be powered by a normal wall outlet or by 12-volt battery power. Like our other fridges, 110/240-volt & 12/24-volt usage is standard. Popularly used as a vaccine refrigerator, it features an internal fan, sturdy handles, lockable latch and a programmable digital thermostat. Very sturdy, our portable fridges stand the test of time and the 35-Liter is no exception. Made with the same high quality standards you have come to expect from FridgeFreeze Inc.
Please see our optional battery backup system and solar panel kits to use any of our fridges in the most remote locations on the planet.
Included Features & Accessories
Optional Features & Accessories
To see a chart comparing all of our refrigerator and freezer models,
click here.