60-Liter Portable Medical FridgeFreeze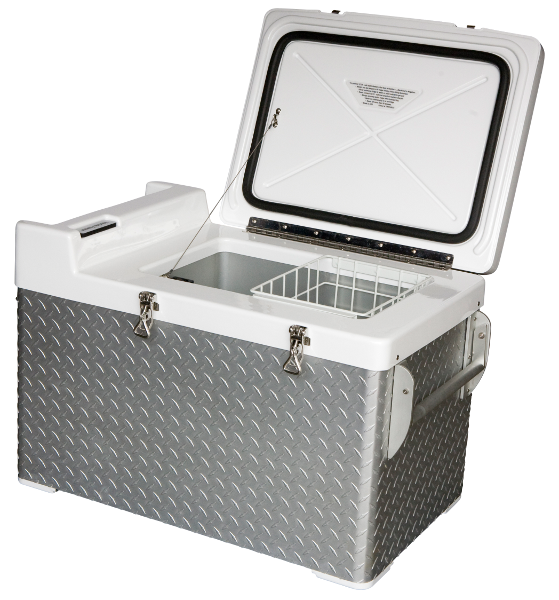 The volume of our 60-Liter medical refrigerator allows for the safe storage and transportation of a larger amount of vital supplies, than our smaller units, but packs the same punch in terms of temperature control and quality. A digital thermostat and internal fan are standard with this model, as well as a removable wire basket for containing your important supplies.
All of our units can be powered by a normal wall outlet or by battery power and can even be powered by a vehicles 12-volt outlet using the included 12-volt DC power cord & adapter.
We also manufacture a 100-Liter refrigerator/freezer if you need more capacity or contact us today to learn more about our wide selection of recreational, vaccine and blood storage refrigerators.
Included Features & Accessories
Optional Features & Accessories
To see a chart comparing all of our refrigerator and freezer models,
click here.